Bankruptcy in Nova Scotia as a Path to Financial Recovery
Many individuals and families grapple with the crushing burden of overwhelming debt. It's a burden that transcends numbers on a spreadsheet and impacts emotional and practical aspects of life.
This article explores potential strategies for navigating the darkest financial times, providing a deeper understanding of bankruptcy as a last resort option. While this strategy isn't suited for everyone, bankruptcy in Nova Scotia can offer a path to financial recovery for those with unmanageable debt.
The Pain Points of Overwhelming Debt
Excessive debt can exact a severe emotional toll on debtholders. It's an emotional ordeal that can lead to the following:
Strained relationships (both within the family and with creditors)
Constant anxiety
A sense of hopelessness
Sleepless nights
Declining mental health
If you're struggling under the weight of financial obligations, you may have already experienced the emotional and psychological challenges that debt can bring.
The Impact of Overwhelming Debt
Debt affects more than just the families or individuals carrying the financial burden; it has a significant societal impact. The mounting financial stress countless Nova Scotians face is a widespread problem that demands attention.
The economic well-being of the province as a whole is intertwined with the financial health of its families and communities. By examining this collective burden, we acknowledge that seeking bankruptcy in Nova Scotia is more than just a personal decision for some. It's a vital step toward alleviating this broader societal issue.
Break Free from Debt in Nova Scotia: Your Three Paths to Relief
Every debt relief strategy has unique advantages and disadvantages, depending on your financial situation. Once you acknowledge that help is needed, you have several options to explore.
Here, we'll discuss three distinct avenues available on the path toward financial recovery.
#1 Debt Consolidation in Nova Scotia
Debt consolidation involves merging multiple outstanding debts into one monthly payment, offering a simplified approach to managing your debts.
This method offers several benefits, including easier financial management, reduced interest rates, and reduced monthly payments. Debt Consolidation can be completed using consolidation loans, or other options such as a consumer proposal where you can work with a Licensed Insolvency Trustee (LIT) who can negotiate with creditors on your behalf. A consumer proposal is discussed further below.
Conversely, debt consolidation can sometimes lead to an extended repayment period, potentially increasing interest. It is important to speak with an expert to determine the most appropriate debt consolidation method.
#2 Consumer Proposal in Nova Scotia
A consumer proposal is an arrangement made with your creditors through a Licensed Insolvency Trustee, allowing you to negotiate a manageable debt settlement.
The primary advantage of a consumer proposal is that this strategy allows you to retain your assets while still making reduced payments to your creditors.
The main drawback is that this option is not available to everyone. To be eligible to file a consumer proposal, you must be insolvent. This includes being unable to pay your bills as they become due, or to owe more than you are worth.
#3 Bankruptcy in Nova Scotia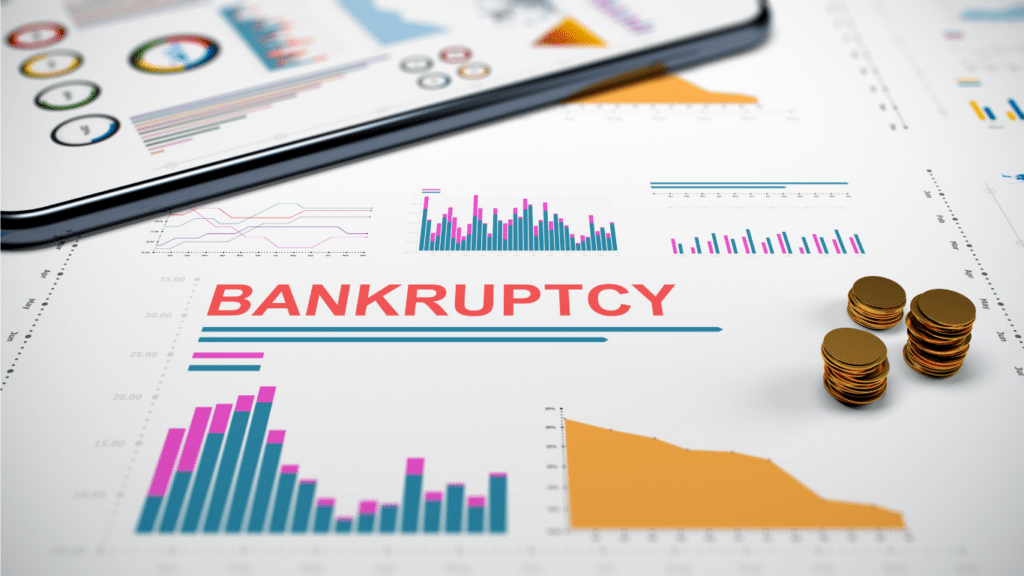 Personal bankruptcy is a legal process aimed at helping individuals discharge most, if not all, of their unsecured debts, providing relief from unmanageable debt.
While it may offer a fresh financial start, pursuing this strategy is not a decision to be taken lightly. Bankruptcy comes with inevitable consequences, both immediate and long-term. However, for many in Nova Scotia, it allows them to rebuild their financial lives.
Next, we'll explore filing for bankruptcy in Nova Scotia in more detail, evaluating how it might be a viable choice for you to regain your financial footing.
The Last Resort: Bankruptcy in Nova Scotia
Bankruptcy is usually the last resort when facing excessive debt once all other debt-relief options have been exhausted.
The following sections will focus on the process of filing for bankruptcy in Nova Scotia, its short and long-term implications, and when it might be a suitable option for your financial recovery. Understanding the bankruptcy process is crucial to making an informed decision.
Bankruptcy in Nova Scotia: How It Works
Filing bankruptcy in Nova Scotia begins with a Licensed Insolvency Trustee (LIT). They assess your financial situation, explain the bankruptcy process, and discuss its pros and cons as well as the alternatives. Additionally, LITs ensure you comply with regulations, meet your obligations, and understand the implications of your decision.
Once chosen, it follows these steps:
Filing: Your LIT assists with paperwork and filing, protecting you from creditor actions.
Credit Counselling: As part of the bankruptcy process, you'll receive mandatory credit & budgeting counselling to help you manage your finances more effectively in the future.
Competition of your duties: You must complete your responsibilities during your bankruptcy, which include completing the above-mentioned counselling sessions, making payments on account of surplus income or administrative payments and/or buying back any equity in assets. Each situation is unique.
Discharge: You receive your discharge after 9, 21, 24, or 36 months, depending on whether you have been bankrupt in the past.
After your discharge, you can begin rebuilding your credit and working toward a debt-free future. Your LIT guides you throughout, protecting your rights and ensuring a structured path to financial recovery.
The Emotional Weight of Filing for Bankruptcy in Nova Scotia
The decision to file for bankruptcy comes with a substantial emotional burden. Individuals overwhelmed by debt often experience guilt, shame, stress, anxiety, and even feelings of loss and grief.
It's essential to acknowledge that these emotions are normal. Seeking emotional support from friends, family, or a financial counselor can help you cope with the emotional aspects of bankruptcy.
Bankruptcy and Your Assets
Understandably, the fate of assets is of significant concern for those considering bankruptcy. In Canada, certain assets are exempt from seizure during bankruptcy. Non-exempt assets, like investments or a second vehicle, may be sold to repay creditors. You will generally be allowed to repurchase these assets from your bankruptcy estate. It is uncommon for individuals to lose assets they wish to retain.
Working with a Licensed Insolvency Trustee (LIT) will help you navigate asset treatment in your case by evaluating and classifying your assets as exempt or non-exempt. Your LIT aims to find a fair balance, in accordance with federal and provincial laws and regulations, between satisfying creditors and protecting essential possessions.
Bankruptcy in Nova Scotia and The Impact on Your Credit Score
Filing for bankruptcy in Nova Scotia for a first time can impact your credit report for up to seven years. A second time stays for 14 years. This could result in higher interest rates and difficulty securing credit in the future.
Fortunately, it is possible to rebuild credit by paying bills on time, budgeting wisely, monitoring your credit report, using secured credit cards wisely, and seeking guidance from a financial expert.
Bankruptcy in Nova Scotia: Is It Right for You?
Bankruptcy is not a one-size-fits-all solution. While it can help turn the page on difficult financial circumstances, bankruptcy isn't the right choice for everyone.
It may be right for you if the following apply to your financial situation:
You have unmanageable debt
You have no viable alternatives
You can see the long-term benefits
You meet legal requirements
Consulting an LIT is crucial to determine whether bankruptcy is the most suitable path. They are well-read in Canadian insolvency laws and regulations and can provide a detailed assessment of your situation.
Life After Bankruptcy in Nova Scotia
A new chapter begins after bankruptcy in Nova Scotia, bringing a sense of freedom and a chance to rebuild.
When the dust settles following bankruptcy, your fresh start can look like:
Emotional Relief
Improved Credit
Relief from Collection Calls
Future Borrowing Potential
Life after bankruptcy offers the chance to live free from overwhelming debt. With the right mindset and guidance, you can make financial decisions that benefit you and your family, leading to a time of growth, learning, and financial stability.
Our Office
At our Nova Scotia offices, we prioritize your comfort. We're here to accommodate your needs, from convenient locations to ample parking to extended office hours. Explore our transparent debt relief services pricing, meet our dedicated team of experts, and find the relief you've been searching for with Powell Associates Ltd.
How to Find Us
We're located inside of the City of Lakes Business Centre, very close to Frenchman Lake Park. Our office is within easy access from:
Commodore Dr,
Highway 111, and
Burnside Dr
Our street address in Nova Scotia is:
50 Eileen Stubbs Ave
Unit 130
Dartmouth, NS B3B 0M7
We Offer Multiple Locations
If you'd like to discuss filing for bankruptcy in another city in the Maritimes, we also have offices in:
Prince Edward Island
42 St. Peters Road
Office #8
Charlottetown, PE C1A 5N5
New Brunswick (4 Locations)
133 Prince William St
#302
Saint John, NB E2L 2B4
298 Main Street
Fredericton, NB E3A 1C9
The Prestige Executive Centre
500 St. George St
Moncton, NB E1C 1Y3
344 Campbell St
Miramichi, NB E1V 0J7
Parking Availability
No need to pay for parking or walk long distances through the snow or rain. Our office in Nova Scotia is handicap accessible, and we offer plenty of free parking right outside our door.
Stated Hours
Saturday – Closed
Sunday – Closed
Monday – 8:30 AM–4:30 PM
Tuesday – 8:30 AM–4:30 PM
Wednesday – 8:30 AM–4:30 PM
Thursday – 8:30 AM–4:30 PM
Friday – 8:30 AM–4:30 PM
So that we can spend as much time with you as we need to discuss your debt relief options, we ask anyone interested in filing for bankruptcy in Nova Scotia to please call ahead for an appointment. At this time, we're unable to accommodate walk-ins.
What Do We Charge for Bankruptcy in Nova Scotia?
At Powell Associates Ltd., we understand that you may be concerned about the costs of filing for bankruptcy in Nova Scotia. We are committed to providing affordable debt relief solutions, ensuring you can regain control of your financial situation without breaking the bank.
Here's what you can expect:
Free Initial Consultation – Your first meeting with our team is 100% free. This discussion allows us to understand your situation and provide guidance.
Minimal Up-Front Costs – Our goal is to make filing for bankruptcy accessible for anyone who needs to. In most cases, there is no up-front costs to filing.
Powell Associates Ltd.
Powell Associates Ltd. is authorized by the Office of the Superintendent of Bankruptcy in Canada as a Licensed Insolvency Trustee (LIT).
We are a collection of ten dedicated professionals offering support for debt-related challenges individuals and businesses face.
All Contact Info
Email – debt-solutions@maritimetrustee.ca
Head Office Phone Number – 506.502.7913
Fax Number – 506.638.1428
What Services Do We Provide in Nova Scotia?
Our Nova Scotia office offers various debt relief services to address your financial needs.
Our team of experts can guide you through each of the following options:
Bankruptcy – Personal bankruptcy can provide a fresh start when your debt situation has become unmanageable.
Consumer Proposals – Consumer proposals allow you to negotiate a debt settlement with your creditors while retaining your assets.
Debt Consolidation – Debt consolidation involves consolidating your debts into one management monthly payment.
Our dedicated team in Nova Scotia is here to assist you in choosing the right debt relief strategy for your financial circumstances.
Reviews for Debt Relief in Nova Scotia
We pride ourselves in our customer service. As a result, we have a perfect 5-star rating on Google. Let's check out what a few of our happy clients are saying about us.
Grateful! – Michelle Harris lost her job during Covid and struggled with debt. She chose Powell Associates for bankruptcy and found them to be non-judgmental, knowledgeable, and compassionate. She was released from her 9-month bankruptcy period debt-free.
Knowledgeable! – Andrea Kelter highly recommends Powell Associates for their professionalism and non-judgmental approach during her bankruptcy. They were accessible and excellent communicators.
Educational! – Alicia Tarbox learned valuable financial lessons from Powell Associates. Even a year after her bankruptcy, they remain accessible for questions.
Smooth Process! – Bob Freeman found the bankruptcy process smoother and less stressful than anticipated, thanks to the planning and kindness from Robert, Wendy, and their team.
Relieved! – Kaylee Boyd, only 22, was embarrassed about her bankruptcy but thanks Powell Associates for helping her rebuild her credit and lift the weight off her shoulders.
What to Expect on Your First Visit
You can expect a welcoming and confidential environment during your first visit to our Nova Scotia offices. Our professionals will guide you through a comprehensive assessment of your financial situation, taking the time to understand your unique challenges and goals.
Bringing relevant financial documents is crucial to make the most of this initial meeting. We'll discuss your debt relief options, whether it's a consumer proposal, bankruptcy, or other appropriate strategy. Our commitment is to find the most suitable solution for your needs and help you improve your financial health.
Filing for Bankruptcy in Nova Scotia Offers True Debt Relief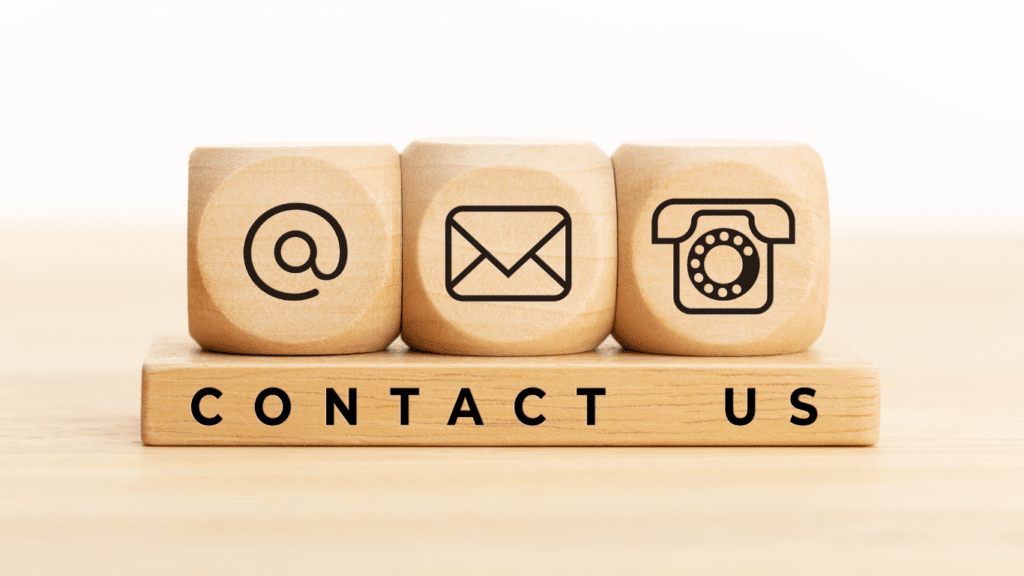 Our professional assistance is your path to ending the cycle of financial stress. Filing for bankruptcy in Nova Scotia is a legitimate path to financial recovery, not a dead end. If you're grappling with overwhelming debt, don't hesitate. We're here to support you every step of the way. Reach out to Powell Associates Ltd. in Nova Scotia today. Your debt-free future awaits.
As Licensed Insolvency Trustees, we offer a free initial consultation in all cities in the Maritimes, including Dartmouth, Nova Scotia; Halifax, Nova Scotia; Moncton, New Brunswick; Saint John, New Brunswick; Charlottetown, Prince Edward Island; and Summerside, Prince Edward Island.